Alpamanta
Lujan de Cuyo, Mendoza, Argentina
Alpamanta
Alpamanta means "love for the Earth" in the indigenous Quechua language of Argentina—and that simple philosophy flows through everything the estate does. Certified organic, biodynamic, and vegan, Alpamanta Estate is a leader in Argentine natural winemaking. From high elevation vineyards in Mendoza, they craft a diverse range of grape varieties.

The label is a joint venture between three friends—Andre Hoffman, who also owns wineries in Switzerland and Burgundy, along with his cousin Andrej Razumovsky and Jeremie Delecourt, whose family makes rosé in the Côtes de Provence.

The trio purchased and planted 92 acres of uncultivated property in the Ugarteche area of Lujan de Cuyo in 2006, and the winery has been a pioneer ever since. By 2010, they were the first biodynamic-certified vineyard in Mendoza. By 2015, the first Argentine winery to launch a line of natural wines. And by 2020, one of the first in the country to make a pétillant naturel wine.

At 3,117 feet above sea level with very little rainfall and drastic diurnal temperature swings, Alpamanta's vineyards reside in excellent grape-growing territory, and the team treats this special land with the utmost care. Their vineyards have received organic certification from NOP and ECocert, plus biodynamic certification from DEMETER—a feat for which they implemented solar energy, water recycling, composting, LEED practices, drip irrigation, carbon footprint measurements, and chemical-free farming. Alpamanta's agronomist, Ricardo Garcia, keeps a close eye on the ripening process, and he drew up a map outlining soil, yield, and rootstock details of individual vineyard blocks, so the team can develop ideal harvest and winemaking strategies for each one.

Victoria Brond has helmed the estate's winemaking since 2019, applying expertise earned at a few of Argentina's prominent wineries. She makes the call to harvest early to allow for healthy development during the wines' spontaneous fermentations. In the new winery Alpamanta opened in 2022, she employs various winemaking techniques and small-format aging vessels—including clay eggs, amphorae, and jars—to produce layered, textured interpretations of their high elevation terroir.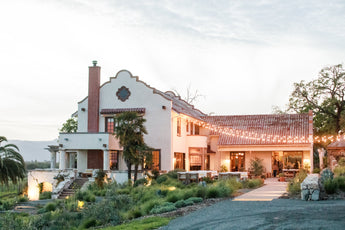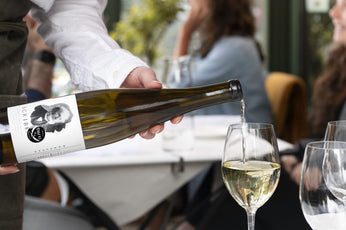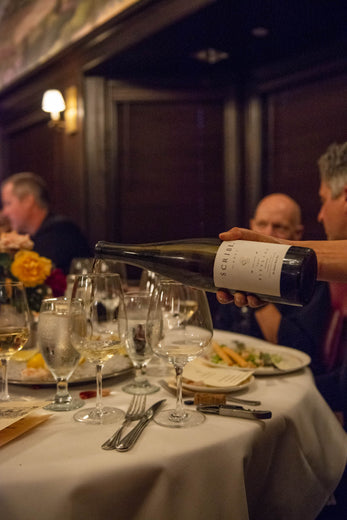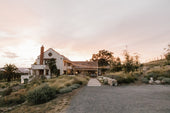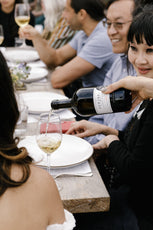 Additional Details:
Producer:

Alpamanta

Vendor:

Alpamanta

Varietals:

Malbec, Cabernet Sauvignon, Cabernet Franc, Merlot, Syrah, Petit Verdot, Criolla, Sauvignon Blanc, Chardonnay, Grüner Veltliner

Labor Practices:

Everyone at the winery comes together to work as a team during harvest and winemaking. Agronomist Ricardo Garcia lays out a detailed technical map of each part of the farm to reflect all soil, yield and rootstock characteristics of the individual grape varieties. With this study and by closely monitoring the ripening process they are able to create different selected harvest components, such as the 12 different wines thorough 5 harvest days over a two weeks period to reflect 6 different soil characteristics (clay, lime, sand, calcarious) with diverse yield outcome for their Sauvignon Blanc. In total for the 2022 harvest they made wines from 67 different components from February 9th to April 15th. All their wines completed the entire spontaneous fermentation period during this time and resulted in an outstanding vintage.

Organic Practice Certificates:

National Organic Program Certified

Sustainable Practices:

separate trash, solar energy, recycle water use in farm, bio lagoon, LEED practices in new winery, carbon footprint measurements

Sustainable Certificates:

Ecocert Certified

Vegan Process Certificates:

IRAM certified

Biodynamic Certificates:

Demeter Biodynamic Certified
Country:

Argentina

Region:

Lujan de Cuyo, Mendoza

Sub Region:

Ugarteche

Producer:

Alpamanta
Organic Practices
Sustainably Farmed
Vegan Process
Biodynamic