Conti di Buscareto
Conti di Buscareto is the brainchild of Claudio Gabellini and Enrico Giacomelli, two IT entrepreneurs with a vision for natural winemaking. In 2002, they acquired an old local wine cellar and 70 hectares of vineyards, split between Verdichhio dei Castelli di Jesi, Contrada Sant'Amico of Morro d'Alba, and Rosso Picena—three of Marche's best-known appellations, each with its own personality and terroir. In this lush, marine-kissed region, they cultivate native grape varieties from vineyards with a focus on purity and regional typicity.

The businessmen knew how to surround themselves with talent. To help develop their vineyards, winery, and winemaking philosophy, they enlisted wine expert Vito Camussi and esteemed consulting enologist Giancarlo Soverchia. Over the next 13 years, they worked tirelessly, but as their IT business grew, demanding more and more of their time, they passed the torch of leadership, transitioning the winery to a self-managing model.

Each of Conti di Buscareto's vineyards specializes in different regional varieties, and the estate produces a range of single-site wines. They farm Verdicchio in Castelli di Jesi, draw Montepulciano and Sangiovese in Camerata Picena, and harness the Contrada Sant'Amico of Morro d'Alba region for Lacrima, a native variety they've helped resurrect from near-extinction.

Above all, Conti di Buscareto values integrity in farming and purity in winemaking, a commitment expressed by their organic certification from Rina Agroqualita and a SQNPI chemical-free certification in sustainability. They seek to evoke the classic character of the Marche's old vines through meticulous farming, selectivity in the vineyards, and modern winemaking techniques.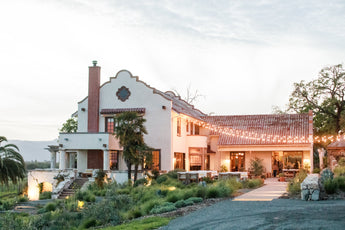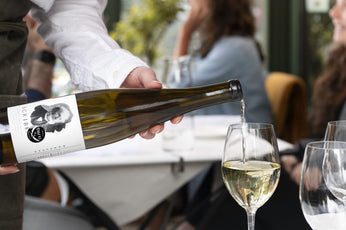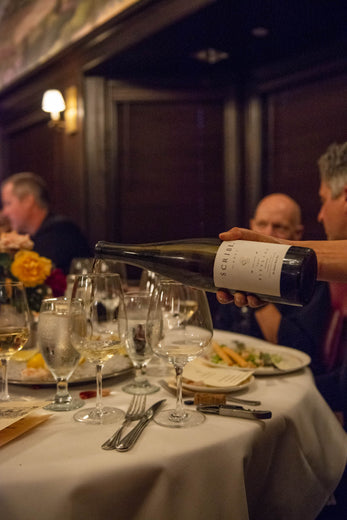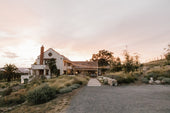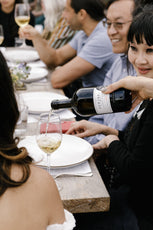 Additional Details:
Producer:

"Conti di Buscareto "

Vendor:

Conti di Buscareto S.r.l

Varietals:

Verdicchio, Lacrima di Morro, Montepulciano, Sangiovese

Organic Practice Certificates:

RINA and Agroquality Organic Farming Certified

Sustainable Certificates:

Sustainable Quality SQNPI Certified, Chemical Free Certified
Country:

Italy

Region:

Marche

Sub Region:

Ancona

Producer:

"Conti di Buscareto "
Organic Practices
Sustainably Farmed
Vegan Process