Matthiasson
As sustainable agriculture virtuosos who have consulted for prestigious Napa vineyards, Steve and Jill Matthiasson began MATTHIASSON as a natural extension of their farming expertise. By combining famous varieties with ones virtually unheard of in California, they craft unique blends and varietal wines from their estate vineyards in Napa and Sonoma.

The couple founded MATTHIASSON in 2003, and Steve quickly became one of Napa's most in-demand vineyard consultants. He's trained clients like Araujo Estate, Spottswoode, Chappellet, Robert Sinskey Vineyards, Stags Leap Wine Cellars, Long Meadow Ranch, Trefethen, and Limerick Lane on how to water, prune, and otherwise tend their vines. But on their own properties, he and Jill have their hands in every part of the process—literally. They work the vines, operate the machinery, and if you visit on a Sunday, you'll see them in the fields with their crews.

In 2006, they purchased their first vineyard, a 3.5-acre site in Napa, and planted it to Ribolla Gialla, Merlot, Refosco, and Cabernet Sauvignon. Three years later, they planted the Michael Mara Vineyard on the west slopes of the town of Sonoma, which has since become a coveted source for Chardonnay.

They apply their vast sustainability wisdom to both vineyards—using no-till farming when possible and planting native hedgerows and cover crops to attract beneficial insects and native animals like hawks and owls. During harvest, they pick 3–4 weeks sooner than many of their neighbors, a move that other wineries have begun copying.

The Matthiassons don't devote themselves to single-variety wines. Rather, they aim to assemble complementary blends, unafraid to experiment with little-known varieties. With an arsenal that includes famous French grapes like Cabernet Sauvignon, Merlot, Cabernet Franc, and Chardonnay, plus obscure Italian varieties like Ribolla Gialla, Refosco, and Schioppettino, and Tocai Friulano, they consistently craft refreshing wines that shine alongside a variety of dishes and have won the label fans worldwide.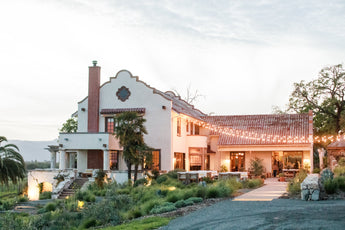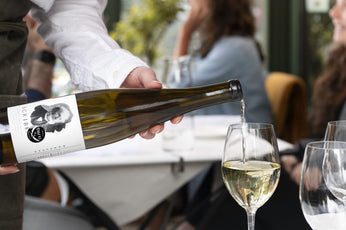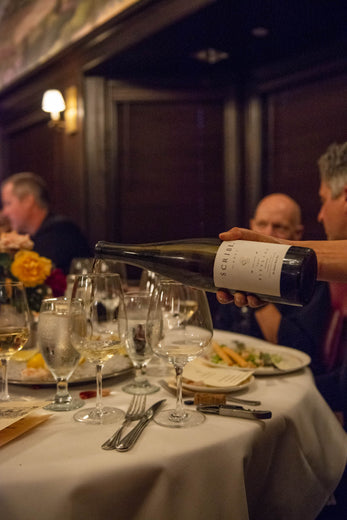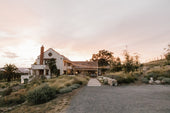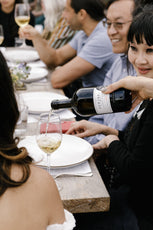 Additional Details:
Producer:

Matthiasson Wines

Vendor:

Matthiasson Family Vineyards

Varietals:

Cabernet Sauvignon, Chardonnay, Ribolla Gialla, Cabernet Franc, Merlot, Refosco, Pinot Meunier, Schioppettino

Labor Practices:

Matthiasson employs a year-round full-time crew of experienced vineyard workers, many of whom have been with the company for almost a decade. The small winemaking team is thoughtful and innovative, and always up for experiments and adventures in winemaking.

Organic Practice Certificates:

California Organic Farmers Certified

Sustainable Practices:

MATTHIASSON strives to be beyond sustainable, using farming practices to improve both the vineyard and the surrounding environment by utilizing no till farming when we can, planting native hedgerows and cover drops to ensure a diverse group of beneficial insects and native animals like hawks and owls, and are always working to improve the soil, not degrade it year after year.
Country:

USA

Region:

California

Sub Region:

Napa County

Producer:

Matthiasson Wines
Organic Practices
Sustainably Farmed
Vegan Process