Scribe Wines
A picturesque sliver of land in the foothills of Sonoma's Arrowhead Mountain, Scribe Winery occupies one of California's oldest pre-Prohibition vineyard sites. Here, brothers and fourth-generation California farmers Andrew and Adam Mariani employ non-interventionist practices to create distinctive wines honoring the site's long history.

German immigrant Emil Dresel didn't start out in Sonoma. After crossing the Atlantic, he landed in Galveston, Texas, then traveled cross-country on horseback carrying a bag full of Riesling and Sylvaner cuttings from his family's vineyard. In 1858, when he finally planted them in the Sonoma Valley, it was the first time these varieties had ever seen California soils.

Nearly 150 years later, the Mariani brothers—who previously spent a few vintages working at European and South African wineries—discovered it as a turkey ranch in disrepair. Enamored with the site's beauty and history, they founded Scribe Winery with the goal of resurrecting the estate's vineyard and original homestead. They planted Pinot Noir and Chardonnay, since they thrive in Sonoma's climate, plus plots of Riesling and Sylvaner as an homage to the vineyard's heritage.

The duo spent their first few years rehabilitating the farm's soil and biodiversity. Today, they keep striving to maintain a healthy relationship between man and nature, practicing no-till farming, using no pesticides, installing insectaries, and employing forever-wild conservation, which seeks to assimilate the vineyard into the land's existing ecosystems. As a result, they've been certified as a California Sustainable Winegrower.

Gustabo Sotelo Miller joined Scribe as winemaker in 2015, and he brings the Marianis non-interventionist vision to the cellar. They produce wines of balance and energy, which continuously capture the vineyard's natural energy and elegance.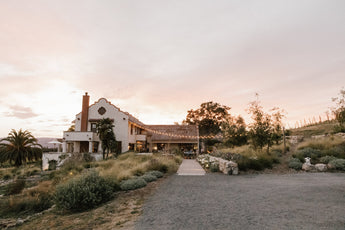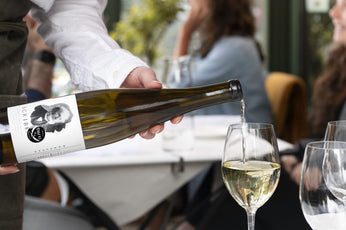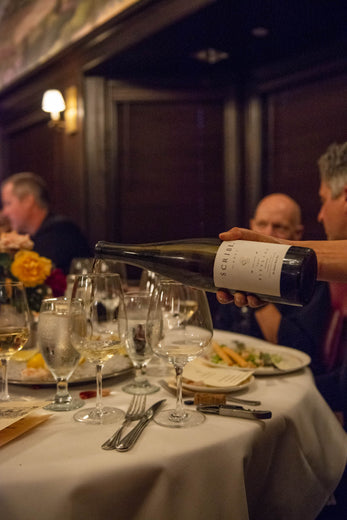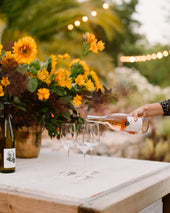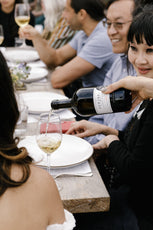 Additional Details:
Producer:

Scribe Wines

Vendor:

AKA Wines

Varietals:

Pinot Noir, Chardonnay, Riesling, Sylvaner, Mission

Labor Practices:

After Covid-19 left many Portland musicians out of work, Teutonic Wine Company brought some into their winery—and discovered a few had a real knack for winemaking. Today, Teutonic takes a community-oriented approach to labor and strives to be a leader in equitable practices in Portland.

Sustainable Practices:

no herbicides . no till farming . insectery . forever wild conservation .

Sustainable Certificates:

California Sustainable Winegrowing Certified
Country:

USA

Region:

California

Sub Region:

Sonoma County

Producer:

Scribe Wines
Organic Practices
Sustainably Farmed
Vegan Process